2023 MANUFACTURER OF THE YEAR WINNERS
The South Florida Manufacturer Association's Recognition of Excellence Ceremony signifies, celebrates, and awards excellence in manufacturing both from an operational and talent development standpoint. This part of our Ceremony celebrates, recognizes, and awards top manufacturers in South Florida through our Manufacturer of the Year awards. The SFMA received 100 nominations for Manufacturer of the Year and our ceremony celebrates an elite class of finalists.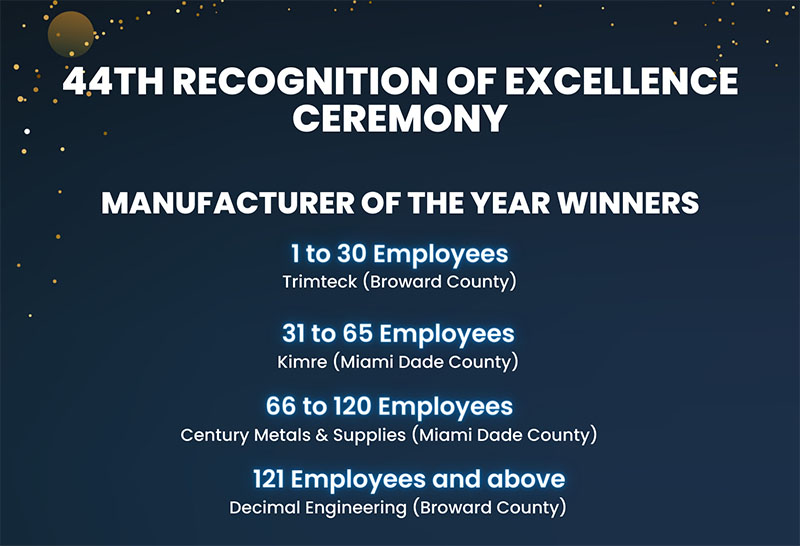 Our Manufacturer of the Year Award focuses on process, and the nominees are judged using an assessment from the Malcom Baldridge Quality Award of Excellence focused on the areas of Leadership, Strategic Planning, Customer and Market Measurement, Analysis and Knowledge Management, Workforce, and Operations. The judges collectively amass well over 600 hours of their time as volunteers to judge our nominees and these judges are manufacturing professionals and others who touch the manufacturing industry. Congratulations to all of this year's Finalists!