The SFMA is part of  FloridaMakes Network, an alliance of Florida's regional manufacturers associations with the sole mission of strengthening and advancing the state's economy by improving the competitiveness, productivity, and technological performance of its manufacturing sector.
FloridaMakes network provides services designed to help manufacturing companies expand market opportunities, develop customized, innovative business strategies, adopt best practices, and assess opportunities for state-of-the-art technologies and training.
FloridaMakes solutions are designed to help your company address current challenges, create new opportunities for growth, and achieve measurable results. FloridaMakes is Florida's official representative of the MEP National Network and NIST MEP in the state of Florida.  Learn more about FloridaMakes.
SFMA/FloridaMakes Success
SFMA and FloridaMakes are excited to announce that manufacturers in South Florida have reported a combined total of $2 Billion in measurable impacts (total survey data through Q4, 2022). The findings were reported directly by manufacturers through a third-party outside survey conducted on behalf of the National Institute of Standards and Technology's Manufacturing Extension Partnership (NIST MEP). The results break down to include: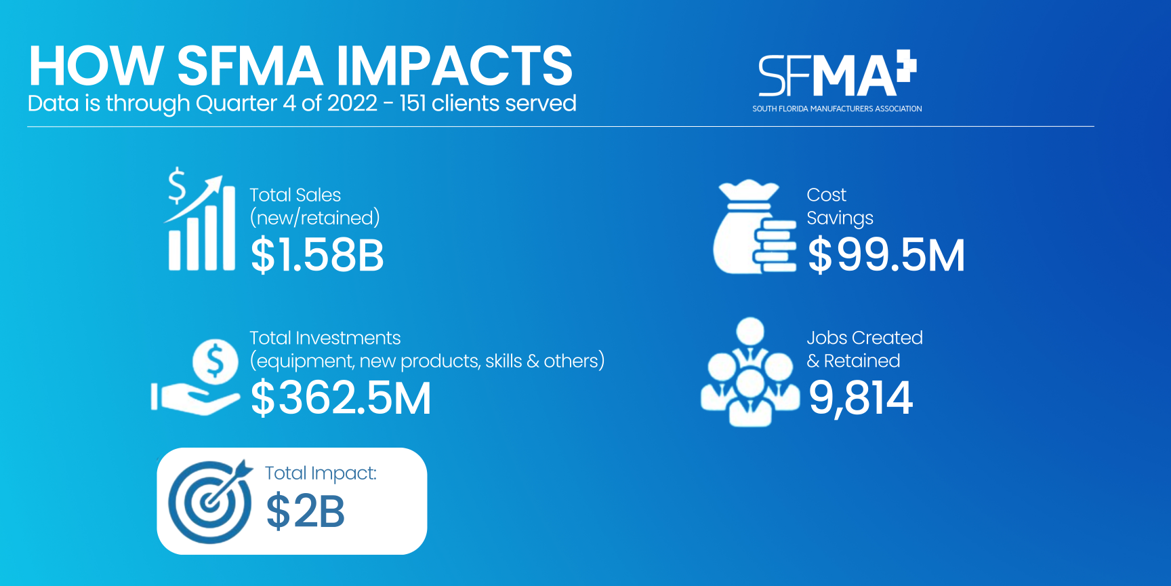 The survey results represent data from 151 manufacturing companies, which on average is over $13.5 million in total impact per manufacturer served. The impact in the success stories and data results above was the direct result of working with the SFMA/FloridaMakes business advisors.
SFMA/FloridaMakes Success Stories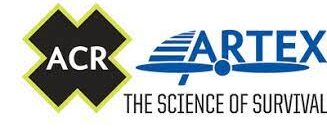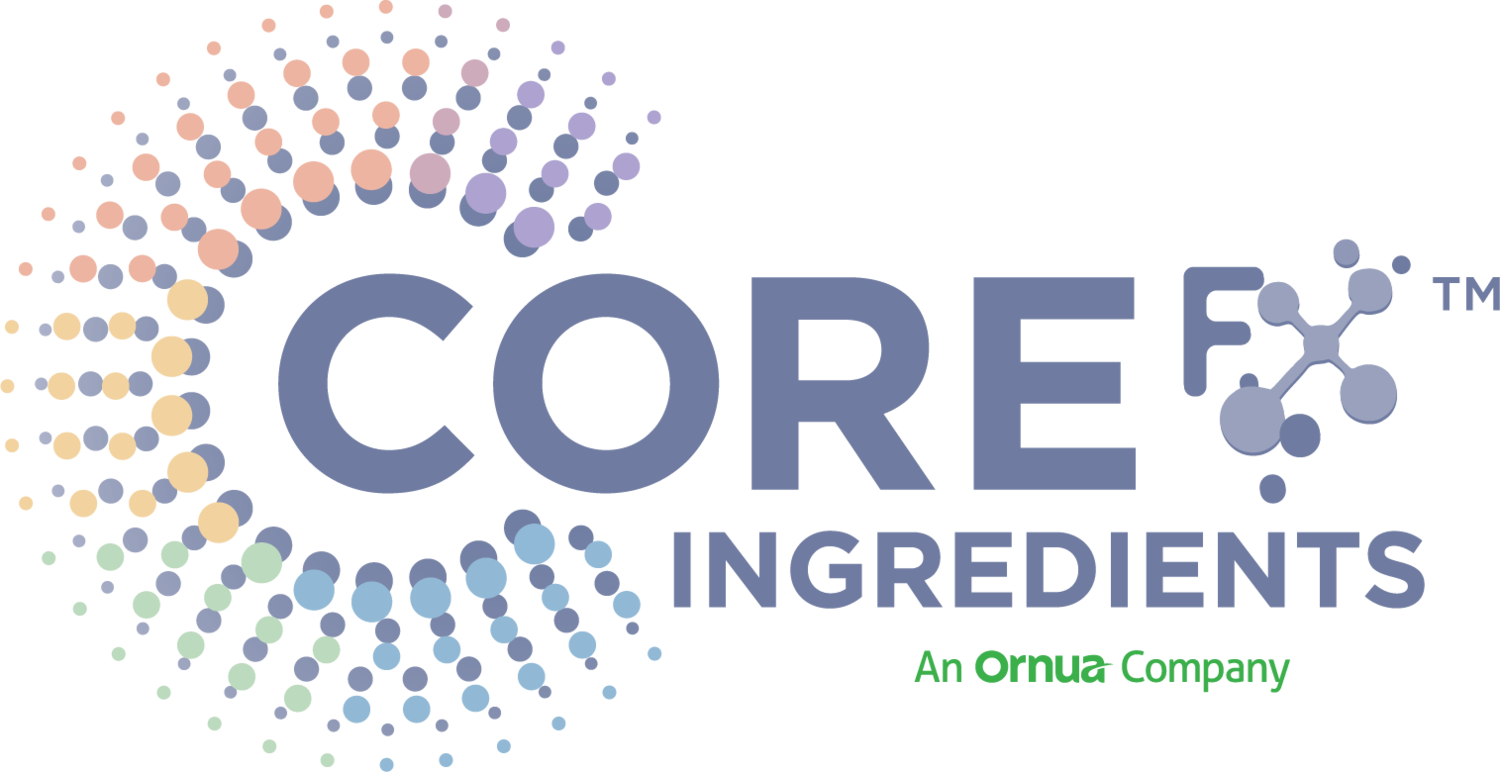 Access to the SFMA's business advisors is a direct benefit to SFMA's manufacturing members and the engagement is holistic and ongoing throughout the calendar year. members. For more information on FloridaMakes, visit www.floridamakes.com.  To be connected with one of the SFMA/FloridaMakes Business advisors, please contact either Lisbeth Pena at lpena@sfma.org or you can reach out directly to one of our two business advisors: Micah Daugherty at micah.daugherty@floridamakes.com or Fernando Mendoza at fernando.mendoza@floridamakes.com.